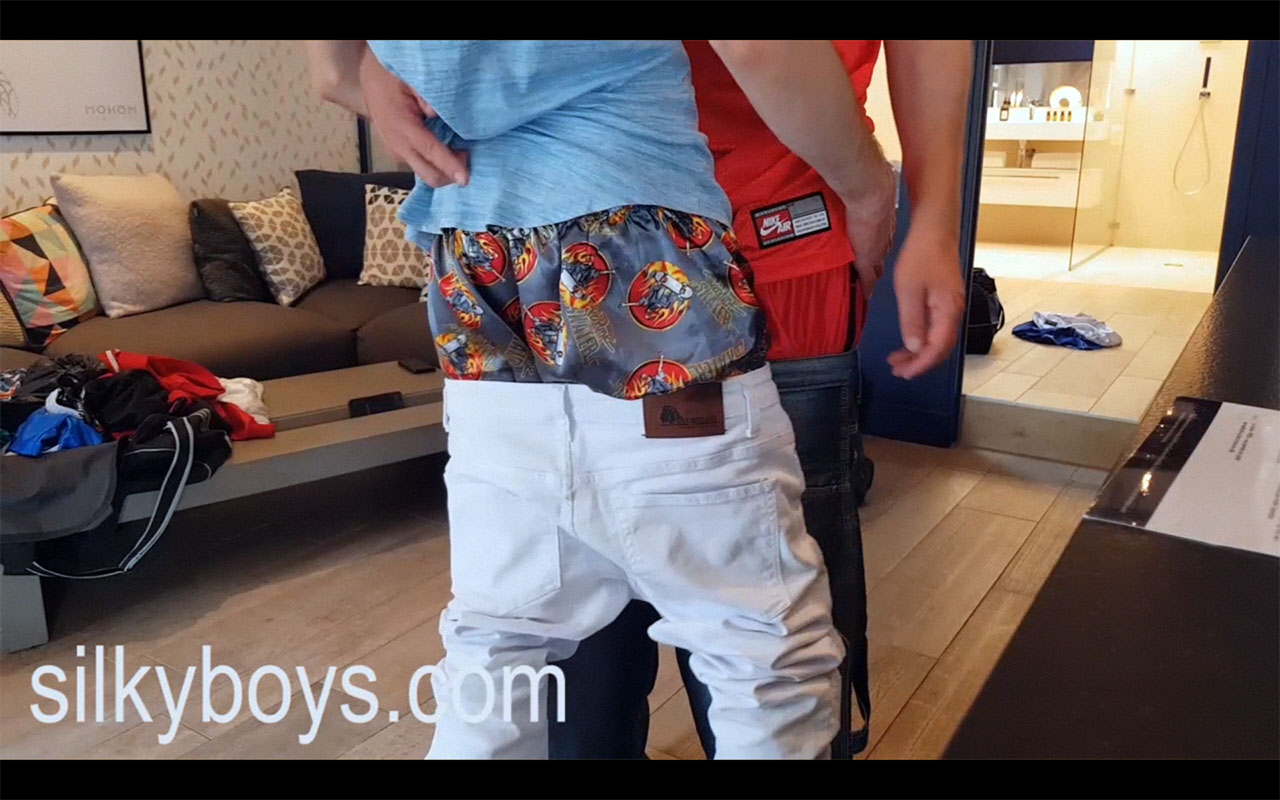 Those jeans keep slidin, it was fun playin with dedesagger Anyone want to see the following??
These jeans don't stop sliding along these satin boxers… 👅 👅 👅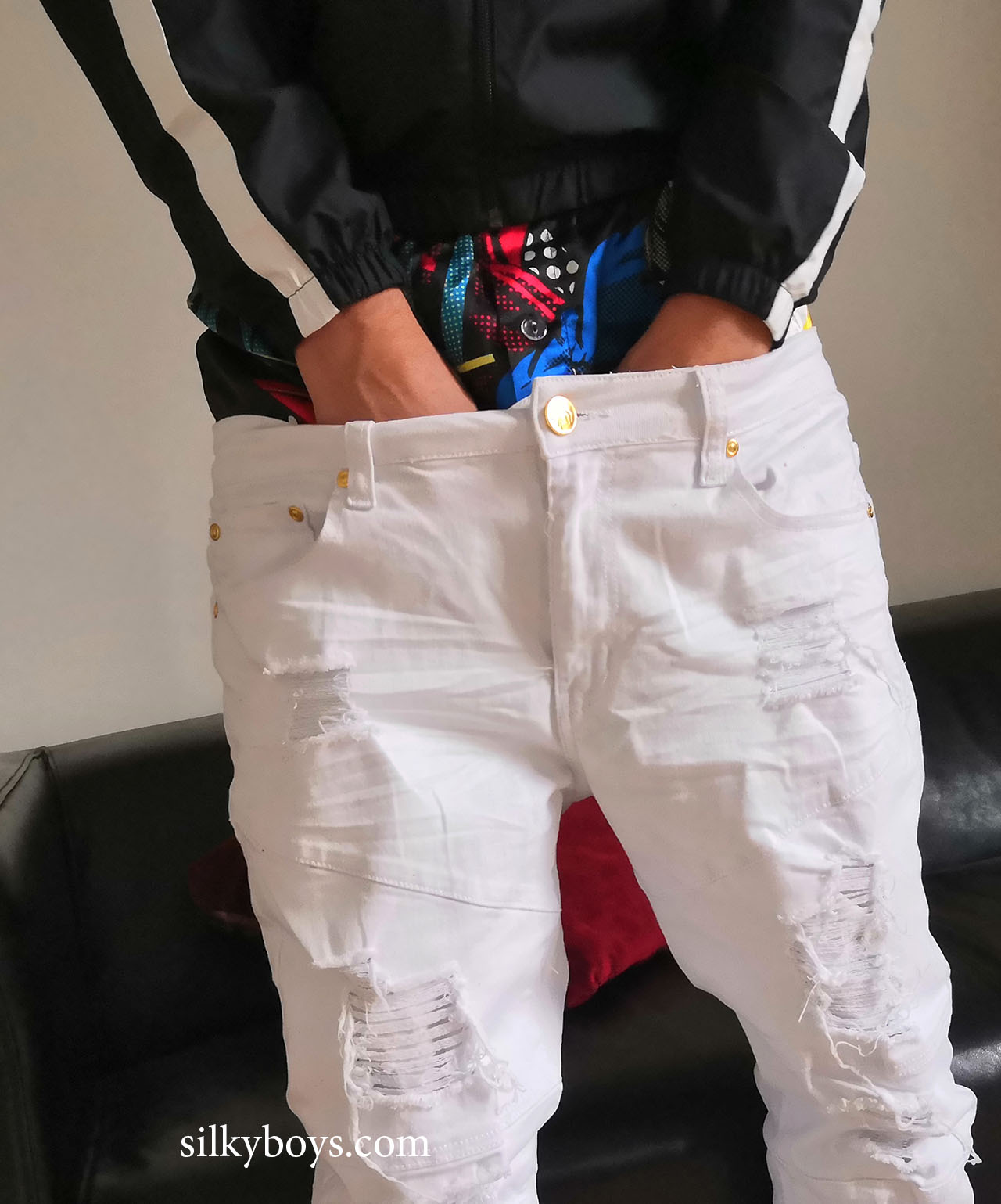 I love to let my jeans slip along my satin boxers, this makes my d*** gettin harder and harder… SHould I post more of that serie??